Measure and analyse the performance, availability, security and inventory of the ICT infrastructure, from physical & virtual machines, storage and network systems to facility environmental monitoring.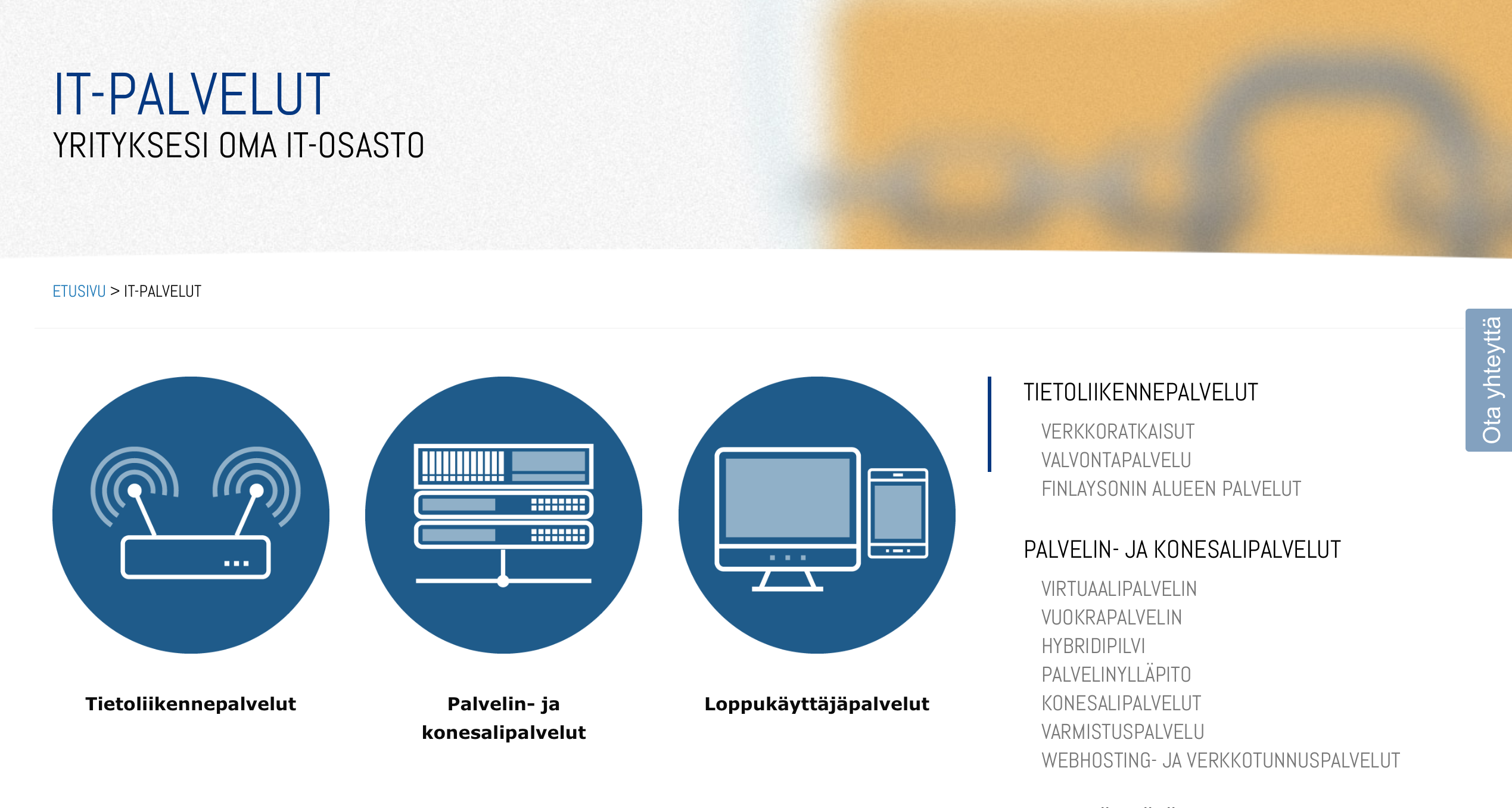 We measure and analyse
Physical and Virtual ICT Infrastructure
Facility Environment Air quality
ICT Infrastructure
Kronometrix is used to keep track of the performance and availability of the ICT infrastructure inside the network. Using Kronometrix Data Recording, we collect various metrics from operating systems, web applications and services and transport the results to Kronometrix SaaS for analysis and alarms.
Data-Centre Facility
Using the same platform analytics we can measure weather and environment data, like facility air quality and outdoor weather conditions. No need to have yet another monitoring system. Further, we plan to extend and measure all our facility equipment from HVAC, UPS to electricity generators using Kronometrix.

Finlayson Area
Data-Centre and Internet services
Different teams can join, collaborate and improve things using Kronometrix data subscriptions. Smart Alarms are used to notify only for the events which matter and require immediate attention from the administrative personnel.
K500 is designed for data providers, data-centre, co-location or internet service providers capable to handle continuous data from thousands of devices and systems. The platform is easy to install and deploy inside private network, ready for work.
We are highly
focused on your goals.
Your infrastructure navigator
Easy to analyse all ICT infrastructure from a single dashboard, with possibility to drill-down to get even more details and insight along with weather and environmental data.