K1
An automatic, simple to use, data collection and transport utility with a small system footprint, supporting raw data. It's available for Industrial IoT, ICT enterprise, weather and environment.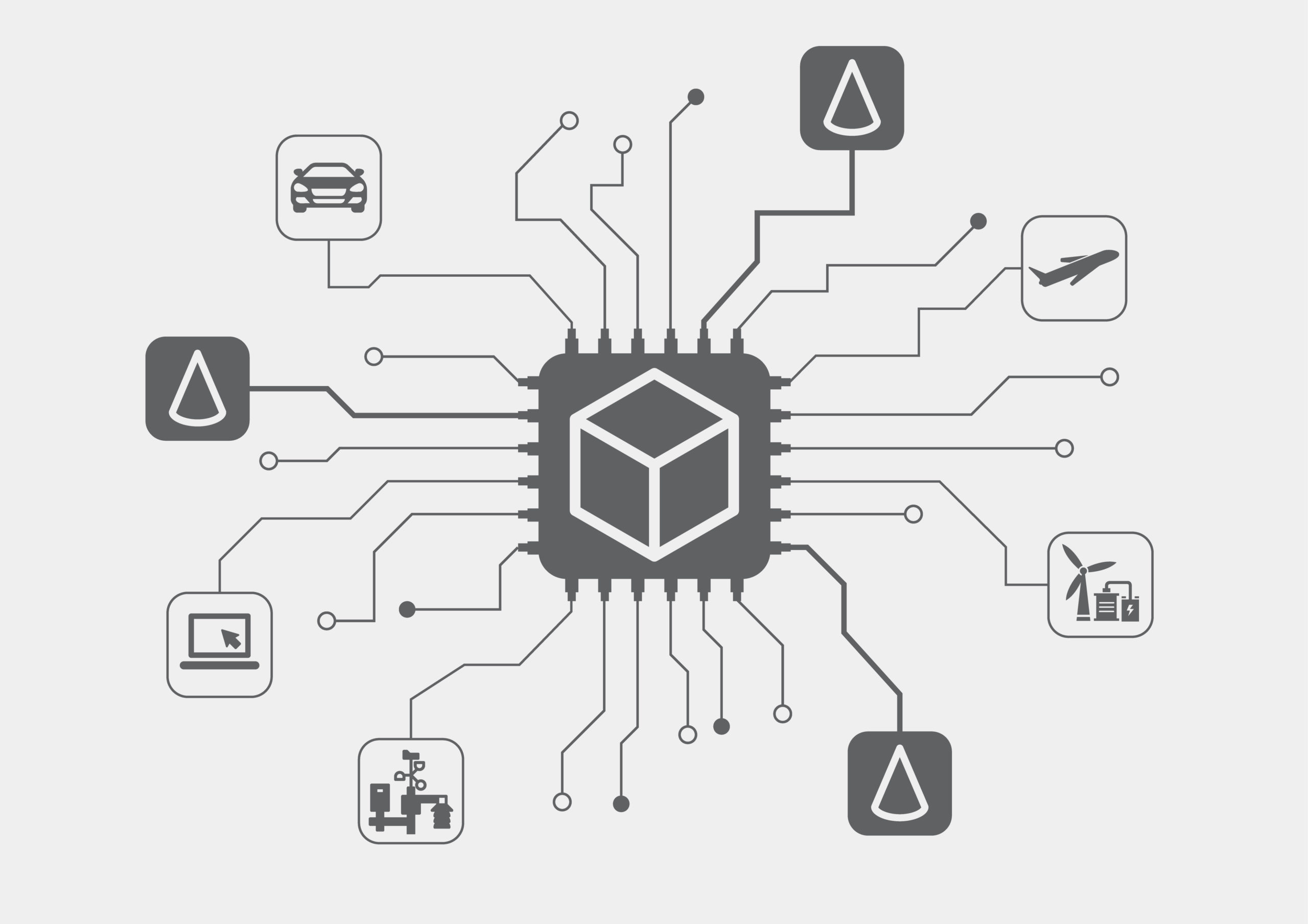 Main Features
Fetch data from sensors and devices
ICT infrastructure and applications
Multi-Industry
Using data recorders, K1 is easy to be used for various cases, from industrial IoT, ICT enterprise, to weather and environment measurements. The original recorded raw data is available for immediate analysis or delivered to Kronometrix SaaS.
Connectivity
K1 supports many protocols, like TCP, UDP, HTTP, SNMP, MODBUS using RS232 or RS485 to connect to different devices. MODBUS is de facto standard for multi-vendor integration, and the most widely used network protocol in the industrial environment.

Small footprint
Easy to configure and run
Keeps track of essential performance, availability and inventory metrics from web applications, operating systems, enterprise services or IoT sensors. The gateway is offering access to raw data and transport services to Kronometrix SaaS.
Kronometrix K1 gateway, contains all needed software to record and transport data for analysis. Includes the operating system, for ARM64 computer systems, the data recording package and the configuration, as small package.
All connected
different use cases
Website performance
Check the performance (response time) and availability of one or many web applications using HTTP or HTTPS protocols, using TTFB method. A powerful asynchronous, non-blocking interface it is used to process and analyse high volume of web sites data.
Internet & Enterprise Services
Simple to deploy and check the performance and availability of  different Internet services like: IMAP, POP, SMTP, REDIS, MariaDB, LDAP or any other TCP or UDP service. It can be used as a data analyser, external or internal to your network.
Network & Storage Equipment
We are currently working to add support for SNMP protocol, to be able to fetch data from various network equipment: firewalls, routers, switches and storage, HVAC systems. A scalable interface is used to process high volume of data.
Industrial Equipment
Easy to connect different devices and sensors based on open standards and protocols like: MODBUS or SERIAL. We will add support for BACNET protocol, to fetch data from different building management systems and control units.
Air Quality Sensors
Easy to plug in your home or office network to record and check the quality of your indoor air related to: CO2, TVOC, HCHO, PM2.5, PM10 and Radon. Supports sensors from well established environmental measurement companies.
Open-Source Development
K1 is based on open-source software, from the operating system, and libraries to the data recording module, offering maximum flexibility, full control with no complicated licenses for further developments.
Kronometrix K1 – available as a software image compatible with Raspberry PI 3B+ single-board computers for IoT, ICT, Weather and Environment. Includes 8×5 standard support. Additional maintenance and support packages can be purchased. For more information please check Kronometrix K1 product description.
279 € – Kronometrix K1 IoT software image 64GB. The price is exclusive of value added tax.